Next SRL event Inconsiderate Fantasies of Negative Acceleration: Characterized by Sacrifices of a Non-Consensual Nature will be in NY – stay tuned here or at the Marlborough Contemporary website for more details, in the meantime, here are some pix and videop clips from prep going on at SRL HQ:
Installing the remote controlled braking system for the Pitching Machine. This allows the tires to spin down from 200mph much faster. Takes about 2 minutes to stop without brakes. Were hoping maybe 3 sec with the brakes.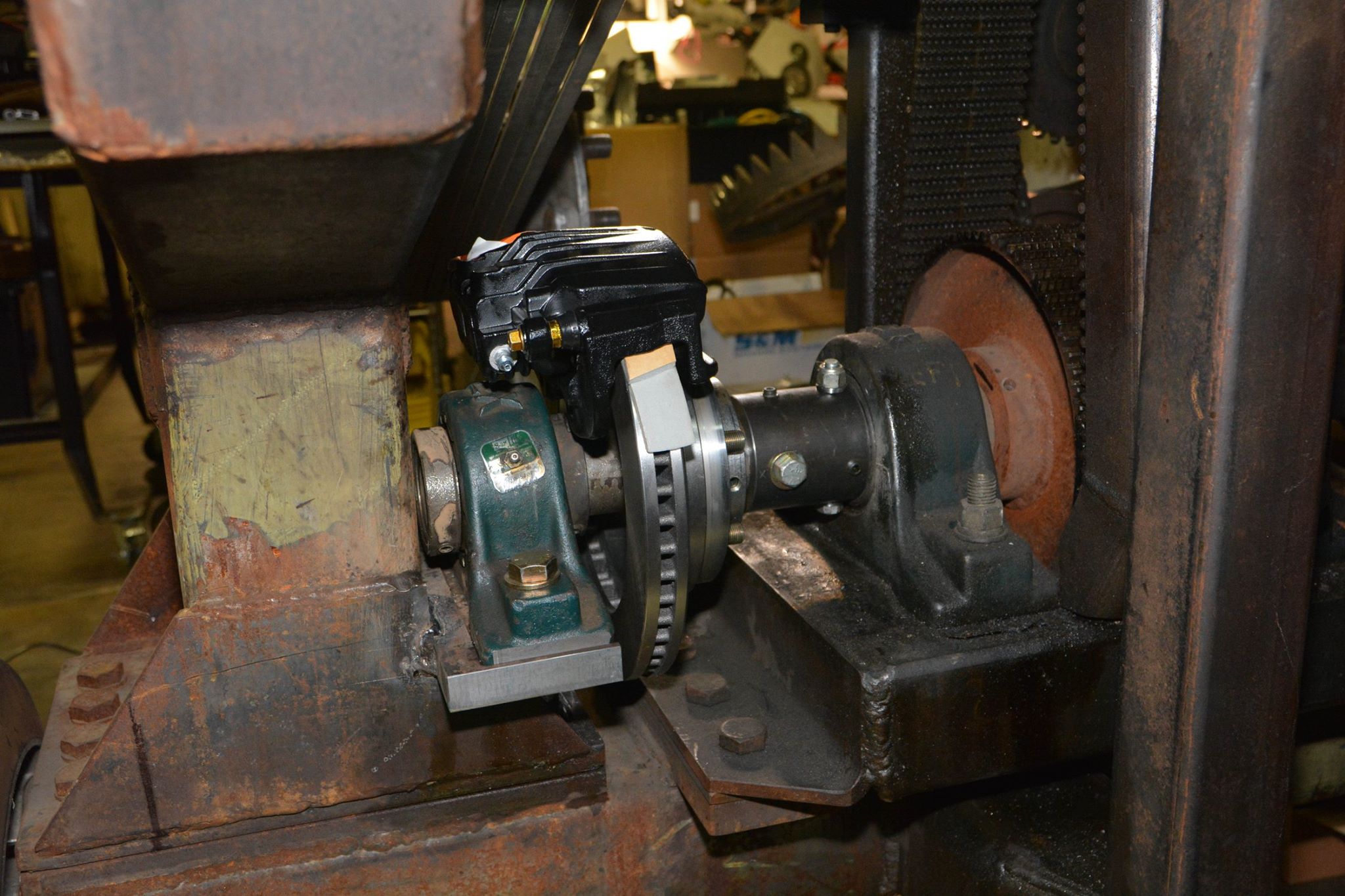 Video clip of Karen Marcelo setting up the Fanuc with Mark Pauline and Christopher Brooks:
We'll be constantly uploading additional pre-event prep images here from now through gallery opening date. Photos are from Mark Pauline, Steve Bage, Kimric Smythe, and Karen Marcelo.