SRL is looking for assistance on the Spine Robot. We are setting up a team to build and test the computer control for the Spine Robot. Familiarity with Labview programming and basic electronics wiring a plus. Heres your chance to program a very unusual, one of a kind robot!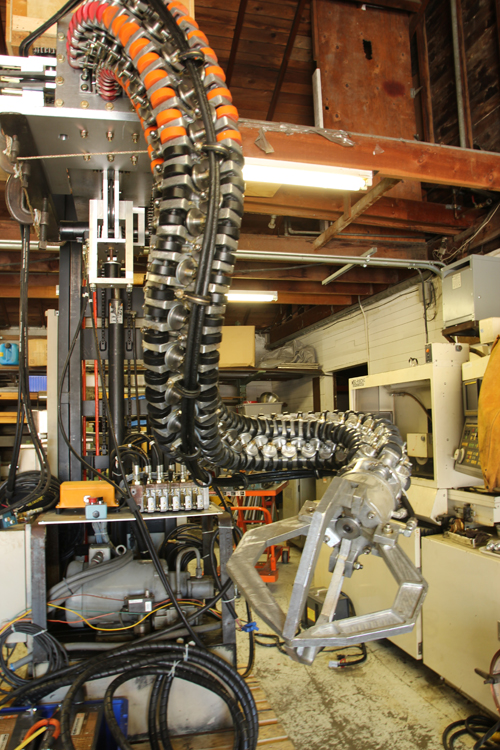 Image taken by
Karen Marcelo
For hardware we have a National Instruments 4 axis Firewire servo controller connected to a PC running LabView 8.5
We need assistance:
Hardwiring the servo controller to the hydraulic servo valve bank
Adding servo amps in between the controller and the servo valve bank
Selecting the position sensors.
Programing:
Modifying the Ni examples in the Motion Library to create a new set of motion libraries that pertain to throwing, striking, and other tasks for this Robot arm.
Live testing of the unit.
Interested parties please contact: Mark Pauline at markp (at) srl (dot) org