Thanks to SRL pal David Pescovitz SRL was BoingBoing'd today. The post is about the SFMOMA groundbreaking in 1992.
For those in LA this October, SRL will be making another appearance at another museum. MOCA in LA for Under the Big Black Sun an exhibition showcasing the diversity of significant art from the mid to late 70s. October 1 2011 – February 13 2012. Mark Pauline will be bringing down and operating the very first SRL machine (De-manufacturing Machine) pictured here with the latest SRL machine the Spine Robot. David Pescovitz posts on BoingBoing as well: Machine Sex 2.0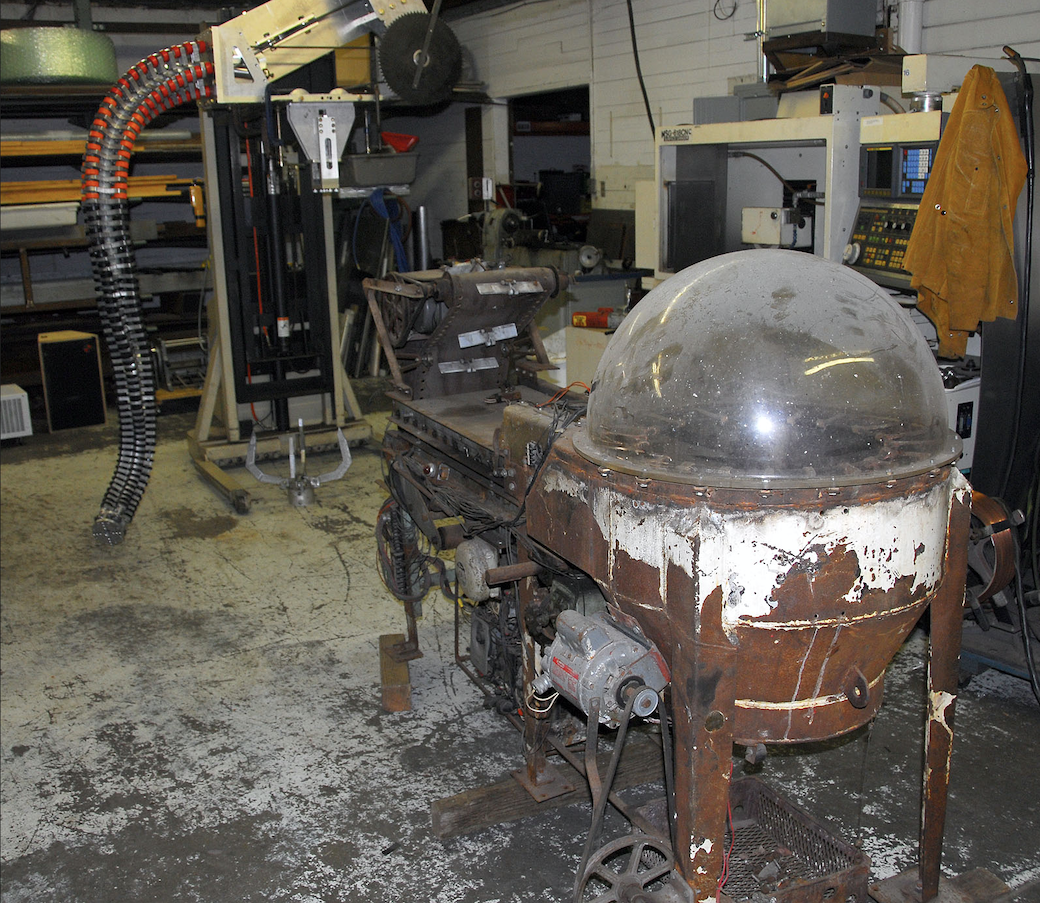 Also Mark Pauline has been going through the SRL archives and re-editing/digitizing all the videos and putting them on YouTube. Find them here.
Mark Pauline, Bob Taylor prep the DeManufacturing machine for the MOCA exhibition: