Images and video are being edited and uploaded, keep checking the SRL Rivertown Revival archive page the next few days as we add more!
If you have high-rez images, video you would like to give us for our archives we would very much appreciate it! Please send your media to Karen Marcelo
for details and credits.
Mark Pauline was also interviewed by SyFy Idea Lab on DIY. Read the interview here!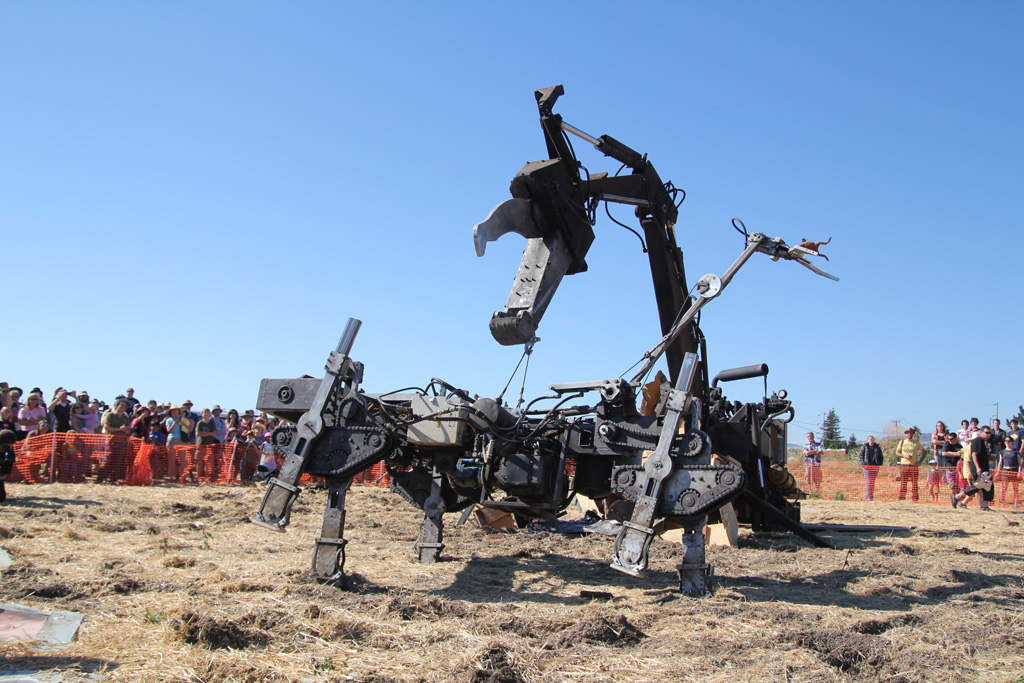 The Big Arm throws the Running Machine with Dead Frog flying to the ground

The Running Machine choking the Chicken
Images from k0re