The previous post was premature, Todd did seem to be waking up but doctors had to sedate him until a re-occuring fever subsides. He remains in a stable holding pattern and his father has arrived in Amsterdam, while Mark, Amy, and Jake Eddie return to San Francisco.
There are several events planned for the coming months to address the very real and serious medical and financial condition Todd and partner Alexandria find themselves in.
Thanks to SRL crew member and event host Kyle Minor October 10th will be a special dorkbot in honor of Todd's recovery. SRL member Eric Paulos, long-time SRL friend Ken Goldberg, and others will be giving presentations. There will be an auction where people can bid on souveniers from RE/Search, SRL members and valuable services from John Law, SRL crew members, Seemen and more! 100% of all proceeds will go toward Todd's fund.
Images from the Amsterdam show are being processed but some of them are posted already. Please keep checking as there are lots more!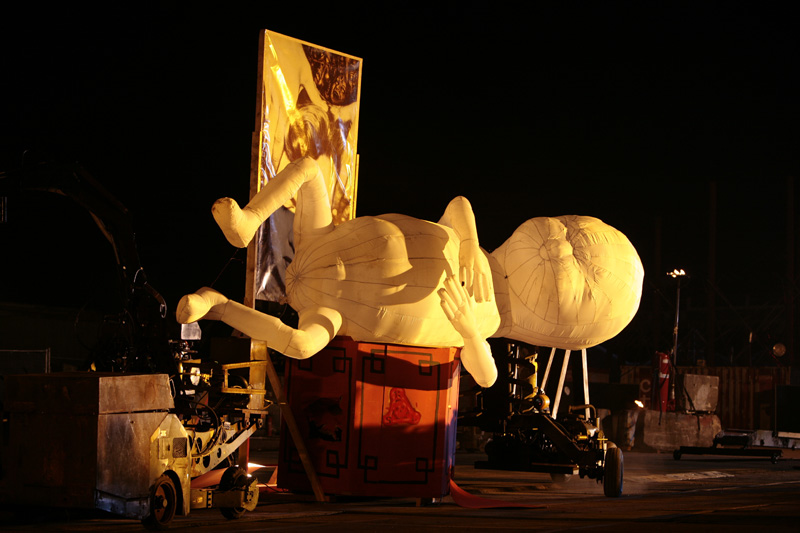 Image of Hindenbaby from John Mathieu
Todd's progress can be tracked on this blog. If you cannont attend Todd Blair events, we would still very much appreciate any amount you care to donate.
A PayPal account for Todd and Alex has been set up by their good friend Susie Maunu. Please click on the link below if you would like to donate something. Thanks!